About Us
Founded in 2008 in NYC, our journey began as Beyond the Box Productions.  Focused on event production with multimedia integration, we produced over 50 high end client events in NYC as a strategic marketing initiative to build brands and promote products.  As the proliferation of social media started to fundamentally change the marketing landscape, our model evolved accordingly. As our client list grew from small businesses to fortune 500 companies we were able to hold our own in the intense shark tank that is the big apple.  Eventually it was time for a change of pace.  
Now a proud Vermont based company, we have returned to our roots with a mission to accelerate business growth in the community by fostering the potential of individuals and organizations through new media.  We are excited to share the wealth of experience we've garnered over the past two decades with VT's incredible small business ecosystem, while bringing our unique brand of beyond the box thinking to the proverbial table.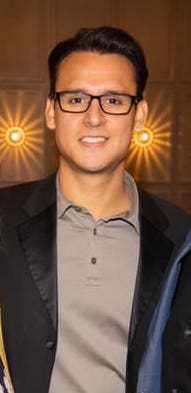 Born and raised in Colchester, VT.  Theatre, sports, and community outreach with Habitat for Humanity and Ronald Mcdonald House sparked his love for creation, innovation, and team building growing up.

He studied Audio/Video/Film Production at Hofstra University's School of Communications in Long Island, NY and minored in Psychology and Theatre Arts. 

He went on to study Entrepreneurship at MIT's business school Sloan School of Management in Cambridge, MA. 

While pursuing his education, Philip held notable positions in the hospitality industry as Banquet Captain at the Marriott Hotel and Conference Center, Banquet Manager at the five star Garden City Hotel, and Club Manager at Posh Ultra Lounge.  He also held an Account Manager position at the Public Relations firm Nightingale Communications.  

In 2003, Philip co-founded a video production and broadcast duplication company called Madchill Productions Inc.  After securing a substantial seed investment in the first year, the company saw rapid steady growth over a 7 year period. 

As their client list grew from local small businesses to large global companies, they moved their offices from Long Island to NYC and were able to secure a major contract with ABC TV and Radio networks owned by the Disney Corporation. 

Philip managed a team of 33 production personnel to provide pre-post production support to various TV shows across ABC, ESPN, and Disney Channel. He would also oversee the launch of the XDS satellite receiver across all ABC Radio Network's affiliate radio stations.

He also produced an entrepreneurial radio talk show called Kelly's Corner on Business Talk Radio.   

In 2007 he became a founding member and the Director of Multimedia and Marketing for the  Organizational Development Network of Long Island (ODNLI).  A

 non profit that

builds programs and events with and for thought leaders, practitioners, academics, students, and business leaders in the community.

 

He also became founding member and Director of program development for Our Haven Interactive Communities – A non profit that offered enrichment programs to at-risk youth in the Brooklyn, NY area.

The Great Recession hit Madchill Productions hard and Philip decided to start his next phase.  In 2008 Philip started Beyond the Box Productions.  Initially focused on event production with multimedia integration, they would produced over 50 high end client events in NYC as a strategic marketing initiative to build brands and promote products.
He was able to secure large contracts with the NBA, Maxim, and Universal Records.
As the proliferation of social media started to fundamentally change the marketing landscape, he expand the model to offer digital marketing services.
This change allowed him to work with fortune 500 companies like Dun & Bradstreet and Morgan Stanley.  
He was the recipient of the 30 Under 30 Award  honoring the bright and dynamic young professionals under the age of 30, who contribute to the community through public service and who have made significant strides in business.
In 2010 Philip was asked to be the Co-founder of a mobile media technology company called Robot Fruit.

He was instrumental in the design and development of the brand, product, and information architecture.

As CMO of Robot Fruit he would also direct all the sales and marketing initiatives.

A Wall Street Journal article featuring Robot Fruit would catch the eye of the public company StreamTrack Media, leading to a merger and acquisition in late 2013.

During this time, Philip became a Founding member of Accelerate Long Island's entrepreneurial collective – IdeaCamp and would help in the development and launch of the tech startup incubator Launch Pad Long Island. 
Philip went on to become the CMO of the tech company Vigme, started by Mike and Lindsey Lohan in 2014, he would be the UX/UI designer for the social e-commerce mobile app and online platform. 
In 2015 Philip co-founded the tech company Fuelbid, a utility driven mobile app and online platform on Long Island. 
During this time, he was also the Director of Multimedia and Marketing for Long Island News Group. 
Philip moved back to Burlington VT in 2017 to attend to his family and father with late stage Parkinson's disease.  He is currently his caregiver.  
He is excited to be home in VT and to have the opportunity to direct the experience he has garnered over the last 16 years into relaunching Beyond the Box Media here in VT.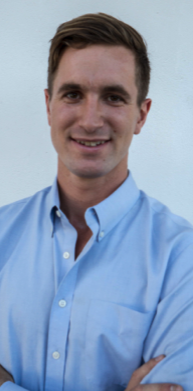 Born and raised in South Burlington. He grew up an active member of the community involved with Boy Scouts, sports, and local fundraising.

Study Business at Castleton University.

Earn all conference in football and lacrosse as well as all academic honors. 

Transferred to University of Vermont where he discovered his passion for entrepreneurship and business.

During his time at UVM he was hired by local startups and established businesses to help them with marketing, business development, market research and hosting events.

He worked with Vermont.com, 800Response, and Moral Fiber, a socially conscious clothing brand.

Evan graduated with a B.S. in Community Entrepreneurship and a minor in Business. 

Upon graduating Evan started working for Burlington Partnership for a Healthy Community, a local non profit whose mission is to reduce substance abuse among teens.

There he spearheaded marketing, office administration and community outreach initiatives.

During this time he joined Campus Rides, a ride-sharing app for college students originally started at UNH. He founded the UVM Campus Rides branch. He recruited and trained drivers, partnered with local businesses, and used gorilla and digital marketing techniques to create awareness to students and drive app downloads.

This resulted in helping hundreds of students get access to safe cost effective rides around Burlington.

Evan then moved to Boston where he would spend three years working in Business Development and Sales at a high growth, venture capital backed, business intelligence SaaS company called InsightSquared.

Here he worked closely with the c-level executives and sales and marketing teams to help them maximize their go-to-market efforts.

At his time at InsightSquared he learned many best practice sales and marketing techniques, sales operations, team management and customer relations management.

After seeing a need in the marketplace Evan left InsightSquared and founded CAS Digital, a lead generation and social media management agency for small businesses.

Evan has been living around the world for the past 2.5 years including Brazil, Sri Lanka, and Bali. He has also had the opportunity to work with clients in England and Australia.

At CAS Digital Evan has helped companies leverage LinkedIn, Facebook and Instagram to increase their digital footprint and acquire new customers.

When Evan isn't working or traveling you can find him at the mountain skiing and snowboarding, at the yoga studio, or off on some outdoor adventure.
Come visit our office and let's talk about your project